About the Author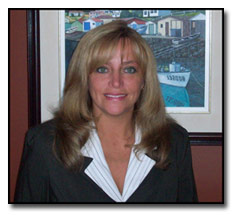 Necieís love of outport Newfoundland comes from her wonderful memories of being raised in St. Bernardís, Fortune Bay. Growing up, she was part of a large and extended family, and happily spent her entire childhood in this small town.
She is passionate about this provinceís culture and hopes to bring the stories and traditions of the past alive, and to inspire children to love and embrace its unique heritage through her books.

Contact Necie at overtheclothesline@gmail.com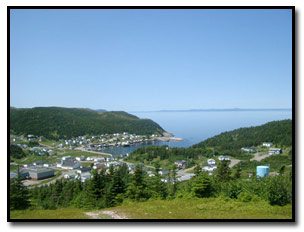 St. Bernard's, NL
NOTE: In the photo above, Necie is standing in front of a painting of her beloved St. Bernard's, painted by Mark Brown.